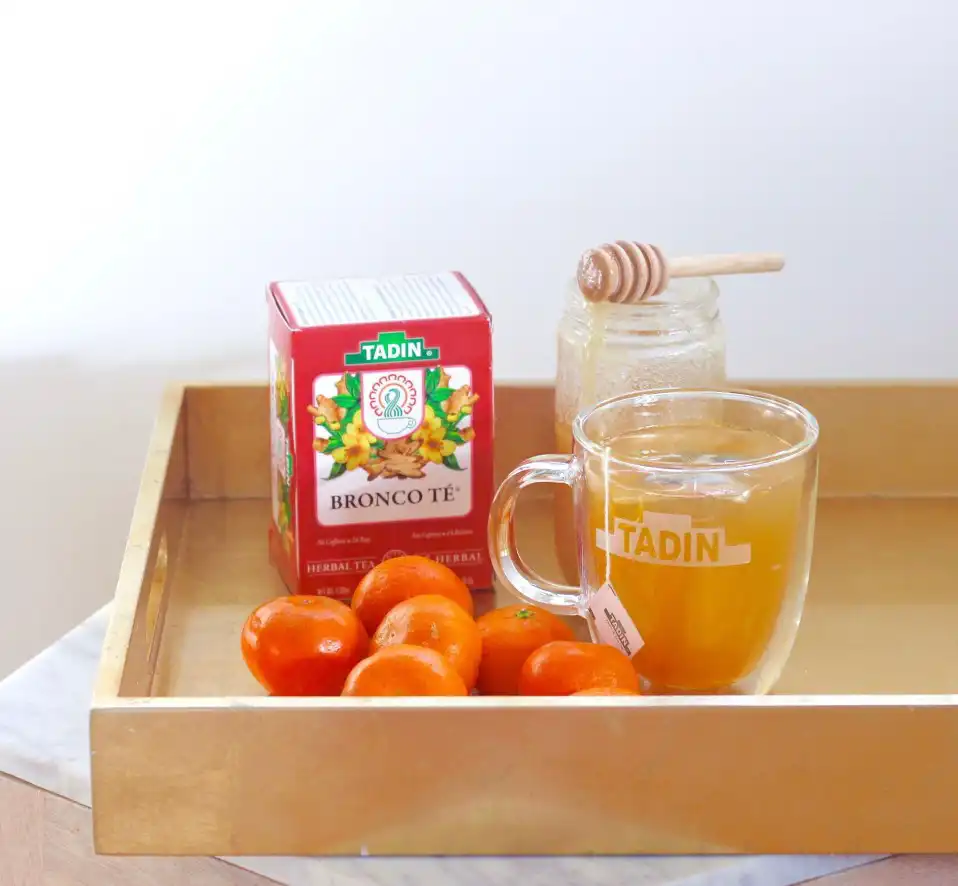 Ingredients:
2 bags Tadin Bronco Té
1 teaspoon honey
8 oz boiling water
¼ cup fresh squeezed clementine juice
1½ oz whiskey or bourbon
Instructions:
In a large mug, add boiling water, and 2 Tadin Bronco Té tea bags. Cover the mug and let it steep for 10 minutes.
Remove the tea bags and stir in the honey, clementine juice and whiskey.

Please enjoy responsibly.